Samsung to unveil wired noise-cancelling headphones alongside Galaxy Note10
Samsung's Galaxy Note10 is shaping up to be a great phone, but nice surprises may stretch beyond the device itself. Popular Twitter tipster Roland Quandt reports that Samsung will unveil wired in-ear headphones with active noise-cancelling alongside the Galaxy Note10. It's not clear whether the headphones will come in the retail box or as part of some special edition.
What is clear is that the headphones will be USB-C and not 3.5mm – because the Galaxy Note10 won't have a 3.5mm jack.
Quandt also shares that the EP-N5200 wireless charger made for the Galaxy Note10 will indeed be specced to deliver 20W of charge.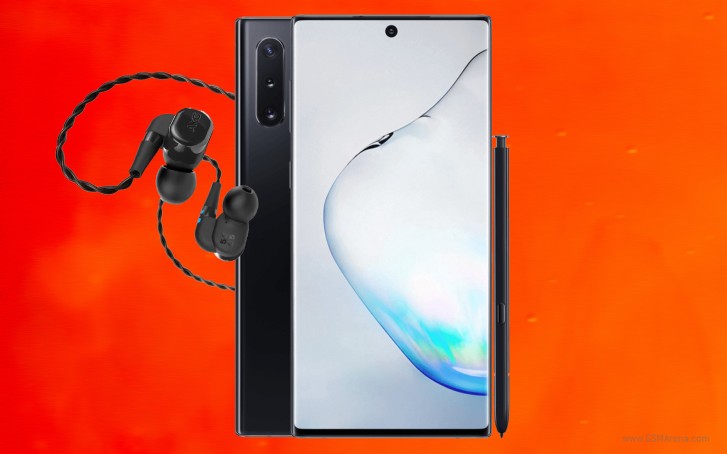 Earbuds above are for illustrative purpose only!
Finally, Samsung will unveil a 9W wireless charging phone holder at some point – probably for use in the car.
Samsung has a new pair of wired in-ear headphones with active noise cancelling coming for your future Note10.

— Roland Quandt (@rquandt) July 10, 2019
And in case you've missed our earlier story about the Galaxy Note10 – here are a few press renders of the actual phone.